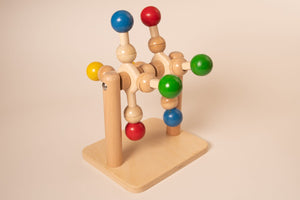 This colourful resource features two wooden 'windmills' on a freestanding wooden frame that rotates freely as children push them around.  Wooden spheres built into the wooden arms make a pleasing clicking sound as the windmill arms spin round.
Allow 4-6 weeks for delivery
Due to current world events, please allow 4-6 weeks for delivery.