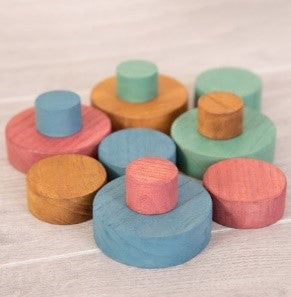 A set of simple discs in assorted sizes and colours.
These discs can be rolled, stacked on top of each other, or sorted by colour or size. A lovely resource to use in loose parts or in a maths activity.
Pack size:
12
Age Range:
Suitable for age 3 years and up
Due to current world events, please allow 4-6 weeks for delivery.