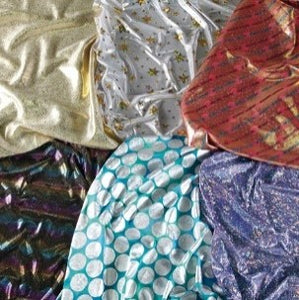 A bumper pack of assorted metallic prints.
With a variety of colours and designs these fabrics are a great addition to your den making resources. Designs may vary.
Pack size: 6
Length: 2 m
Age Range: Suitable for age 4 years and up
Due to current world events, please allow 4-6 weeks for delivery.