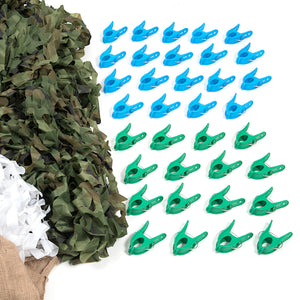 Portable, strong and easy to assemble cave frame and covers ideal for creating special places.
Use our easy to construct frame to make a versatile 'den' children will love to explore. Cover with material or our ready made canopy set.
Cave Frame Set includes a complete set of poles and connectors to construct a sturdy 'den' frame. Made from strong plastic. Cave frame covers includes a choice of exciting fabrics and giant pegs to hold the material securely in place. Take outside to make a temporary den/mark making area. Suitable for small group use.
Please note: Frame covers option does not include the Frame. Save £20 when selecting the Buy All & Save option vs when bought individually!
Features
TTS Portable Cave Frame & Covers - Buy All & Save Includes;

1 x Cave Frame Set. Size: H141 x W150 x L150cm

1 x Cave Frame Covers Set which includes;

1 x 10m White Camo Netting

1 x 10m Green Camo Netting

1 x 10m Hessian

1 x Green Giant Pegs 20pk

1 x Blue Giant Pegs 20pk

Length:

10 m

Brand:

TTS

Age Range:

Suitable for age 3 years and up
Please allow 4-6 weeks for delivery. Thank you.
Due to current world events, please allow 4-6 weeks for delivery.